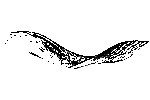 Località - Location: Turin - Italy
Committente - Client: G.T.T.(Gruppo Torinese Trasporti S.p.A.)
Fase - Phase: International Competition
Superficie - Area: 25 sqm Stations of The Underground Line 1
Anno - Year: 2009
Team: Francesco Schiavello + Yeol Park

Turin: the City projected into the Future The city of Turin is not just for the Fiat any more. The city of Giovanni Agnelli has been changing fastly: world capital of book in 2006 and Design world capital in 2008. Turin as a post-olympic city have been trying to find a way to develope the city in aspect of culture. It is a moment for the city to be transforming totally. The main character of Turin is surrounded by nature: Alphs mountain with snow in whole winter. The proposal for roof represents this character of city with the form of nature. To obtain the fluid forms for the roof we generate a new geometry, which is deformed from esagonal geometry. This deformed geometry is also linked into the concept of the volta of Mole Antonelliana that is a simbol of the city of Turin.

Italiano: Torino: una Città Proiettata nel Futuro" Torino non è più, o non solo, casa Fiat, la città di Giovanni Agnelli sta cambiando rapidamente, capitale mondiale del libro nel 2006, capitale mondiale del design nel 2008, la Torino post olimpica cerca nella cultura il motore di un nuovo sviluppo. Guarda al terziario, creativo e di servizio, per costruire il proprio futuro. In un momento di profonda trasformazione, Torino è abbracciata da un intero orizzonte di montagne, bianche di neve pertutto l'inverno.Quello che i nostri progetti di coperture vogliono far vedere a livello urbanistico sono le forme della natura, di queste montagne, tra le più alte e le più belle d'Europa, e proprio loro che costituiscono per Torino uno stimolo e una sfida ad andare oltre, a conoscere, a comunicare, intessendo una fitta rete di rapporti con l'Europa e col mondo per scambiare idee, cultura, innovazione. Torino si presenta come una delle città più dinamiche e ricche di cambiamenti urbanistici e architettonici e per questo motivo che vogliamo legare due elementi molto importanti:le geometrie interne della volta della Mole Antonelliana, simbolo della città di Torino e le le forme ondulate delle montane,"la geometria che si adattata alla forma".